For all of your concession management needs - whether for weddings, graduations, block parties, airports, festivals, sporting events, concerts, or other events - count on Aulizio's for any theme Menu including a healthier and more flavorful approach to foodservice management.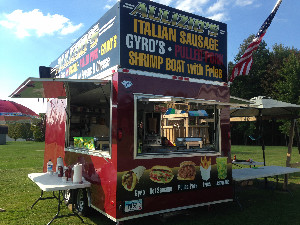 Gyro
Hot Sausage
BBQ Pulled Pork
Meatball Sub
Italian Beef
Chicken Tenders
Chicken Panini
Bourbon Chicken
Italian Pork
Shrimp Boat
Cheesy Potatoes
French Fries
Apple Dumplings
Lemonade
SweetTea
Bottled Water
For further information please contact:
Ceasar Aulizio: 330.883.7280
Cherie Aulizio: 330.240.2302
If you are in need of Banquet Hall Rentals, Catering or Concessions,
Aulizio's has you covered. Contact us today to get an obligation free quote.